One Day Workshop - Equine Facilitated Adventure
Kylie Peters, Ashley Barnard
Session type: Pre forum workshop
Session day: Friday 21st October
Session duration: 1 Day
Registration fee:
$180.00
Abstract
Date: Friday 21 October
Fee: $180 (flat rate)
Time: 9.30am – 3.30pm
Location: Adelaide Hills, 30 mins from Forum venue, exact location TBC (shuttle bus may be available)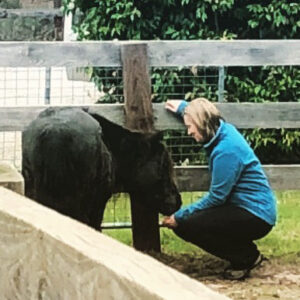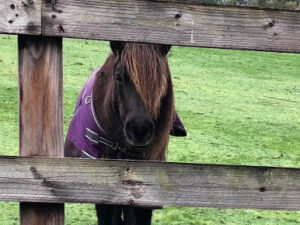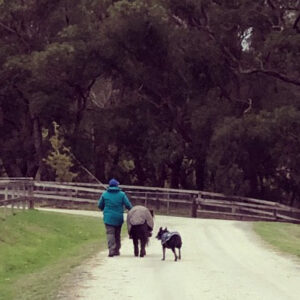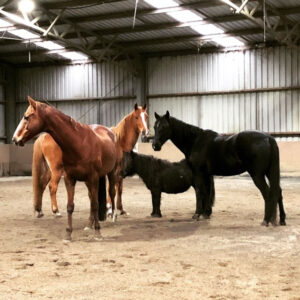 Interested in knowing more about Equine Facilitated Therapy and Learning?
This one day experiential workshop will take participants on an adventure of learning and skill building with horses as co-facilitators exploring the invitational approach. Ultimately we are learning about horses to learn about ourselves and explore pathways to increasing our awareness for both ourselves and others. Individuals will be able to 'take-home' tools and learning's back to their lives either in a personal or professional context.
GROUNDWORK THERAPY is one of the first Australian based models of equine facilitated personal development and therapy. It is a powerful concept that allows an individual's self-growth and expanded awareness. Groundwork Therapy facilitates this horse and human connection and through this connection provides the individual the opportunity to expand their awareness and find pieces of themselves that they are unable to see yet, but already have.
Why Should You Attend  – What Will You Learn?
Participants will learn core principles: there is no right or wrong – only safe and unsafe, invitational at every level and horses are sentient beings
The Invitational Approach Framework which begins with an invitation to ourselves
Responsibility and Safety Agreement
Increased awareness of how 'ready' we are to receive information
Building relationship through experience
Learning mastery of practice
Learning a framework with a set of transferable skills that we can take back to our 'non horsey offices'
Putting the 'Invitational approach' into practice  – for example; ability to invite the client into the process to have them be responsible for their own learning rather then having passive learning environments
Learning how to utilise and integrate outside spaces into your practice more
---
Horses are extraordinary animals. They are able to co-facilitate this work to optimise our learning. Horses have the uncanny ability to mirror our emotions back to us. If we are to be in the same space as a horse, we have to be honest with ourselves, learn to trust ourselves, and take responsibility for our own thoughts, feelings, experiences and perceptions. To work with a horse you learn that every action has reaction and consequence, even the smallest ones. You learn how to communicate with respect and empathy in a non-judgmental, non-confrontational way, which then becomes transferable to the human world. You learn to create healthy respectful boundaries for yourself and recognize them in another. You learn to live in the present, look to the future and let go of the past. Horses provide us with direct and powerful feedback. We need to trust ourselves before they can trust us, own our emotions, respect boundaries and take responsibility for ourselves.
Lunch and materials provided, please bring closed toed shoes. No prior horse experience is necessary. 
About the presenter/s
Kylie Peters is a registered psychologist. She believes in facilitating others to achieve their fullest potential and move forward to where they would like to be heading. She utilises a holistic strengths-based approach to assist in developing skills and helping people find skills and capabilities that they already had but couldn't see yet
Kylie has been running equine facilitated therapy and personal development workshops both as a trainer and practitioner for over ten years across Australia. Kylie has developed the invitational framework model for equine therapy and is a leader in her field. Barbara Rector has endorsed Kylie to run the training programs in Australia.
Kylie is passionate about helping people improve their relationships with themselves, she has a very practical and applied approach to therapy. Currently working with young people, families and adults: addressing a range of issues specializing in family therapy, eating disorders, trauma and equine therapy. Kylie also offers training and supervision for equine therapy internationally.
Kylie is excited and privileged to be presenting at AABAT forums for her ninth year in a row in forums across Australia with her four-legged co-facilitators.
For more information contact Kylie at and visit www.groundworktherapy.com.au and Instagram @groundworktherapy.